Research Team
Principal Investigator: Prof. dr. Frank Kessler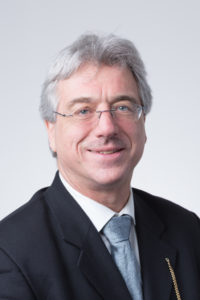 Prof. dr. Frank Kessler is professor in media history.
He teaches in the Research MA programme Media Arts Performance and in the undergraduate programme Media and Culture.His research activities concern mainly the field of early cinema and visual media in the 19th and early 20th century. He successfully completed the research programme "The Nation and Its Other" (2010-2014) and acted as project leader for the European project  "A Million Pictures: Magic Lantern Slide Heritage as Artefacts in the Common European History of Learning". He is a co-applicant and partner in the Belgian Excellence of Science project "B-Magic. The Magic Lantern and its Cultural Impact as a Visual Mass Medium in Belgium"(2018-2022) and project leader of "Projecting Knowledge – The Magic Lantern as a Tool for Mediated Science Communication in the Netherlands, 1880-1940" (2018-2023).
Kessler has been the director of the Institute of Media and Re/presentaion and then Head of Department Media and Culture Studies. From September 2011 until June 2013 he was director of the Research Institute for History and Culture (OGC), since then he is the director of the Research Institute for Cultural Inquiry (ICON).
Kessler is one of the founders and editors of "KINtop. Jahrbuch zur Erforschung des frühen Films" and "Montage/AV".
Post-Doctoral Researcher: dr. Nico de Klerk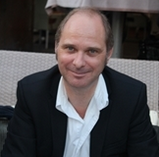 Dr. Nico de Klerk has many years of working experience as a film historical researcher, archivist, and curator, which heavily informed his dissertation titled 'Showing and Telling: Film Heritage Institutes and their Performance of Public Accountability'. As a post-doc researcher, he will focus on the extramural use of the magic lantern by academics in activities of public engagement.
PhD Candidate "Science for the people": Dulce da Rocha Gonçalves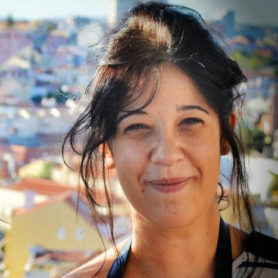 Dulce da Rocha Gonçalves has a background in visual arts, design, cinema and animation. She has been a lecturer in higher education for several years. In 2018, she received her second Master Degree (cum laude) in Film and Photographic Studies from Leiden University, in the Netherlands. In this project, she will conduct a historical survey on illustrated public lectures in the Netherlands between 1880 and 1940.
PhD Candidate "Visual Instruction": Jamilla Notebaard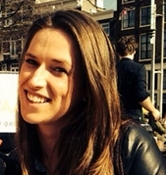 Jamilla Notebaard studied History at the University of Amsterdam, where she also finished her Research Master in History. As a historian she has always been interested in the ways in which knowledge is 'produced' and transmitted, especially scientific knowledge. This project is a way to gain insight into the ways in which scientific knowledge was communicated for educational purposes by means of the magic lantern.